About Us
The core strength of our company, Bentlay Fittings Private Limited is manufacturing facility backed by which we offer Electro Fusion Coupler, Butt Fusion Reducer, Disc And Screen Filter, 90 Degree Electro Fusion Elbow and more of unmatched quality. Since we follow all the quality procedures with utmost care to enhance the quality of our products; we have been accredited with ISO 9001:2008 certification. The products we offer are appreciated across the globe, especially in the markets of Middle East Countries, India and Africa. Moreover, our high quality products and our widespread supply chain network are the reasons behind our goodwill as a manufacturer and exporter. Ranging from effluent treatment to agriculture; sewage line to water distribution; etc., are some of the arenas where our products are high demanded. Another reason behind the success of our company is our continuous innovation backed by which we aim to create better products everyday.
Infrastructure
We feel proud to describe our infrastructural facility as our backbone as it is responsible for our success. Our state-of-the-art infrastructural base helps us in manufacturing the best-in-class range of PP Equal Elbow, Electro Fusion Tee, etc. Sprawling over an area of 81,000 square feet, our infrastructure is segregated into different units for carrying out our business operations on time. From warehousing facility to sales department; production facility to quality checking cell; etc., are some of the units of our company that helps us suffice our customers requirements.
Manufacturing Process Flow
Our company is based on the years of experience of our founders. Our most popular products PE Electro Fusion Fittings and Butt Fusion Fittings are manufactured in-house as per the following process flow-
Product Design- By understanding the requirements of our company, we design our products.
Molding Machine- We input plastic raw material granules into the molding machine.
Injection Process- Once the granules are melted at appropriate temperature, it is injected into the molds for providing a proper shape.
Wire Laying Machine- This machine is used for adding copper wires for creating controllable ends to our Electro Fusion Fittings.
Testing Machine- The product we offer are tested in our in-house quality testing laboratory.
Assembly- When all the aforesaid processes are completed, different components are assembled together to obtain a final form.
Packaging and Transportation- After assembling, all the products are carefully packed using the best quality material and then send for transportation.
Vision
We emerged in the market with the vision of offering better and affordable products of high quality. Besides, we create new standards for our products using our continuous research and development department for ensuring competence in the market. We also look for newer ways to constantly innovate our products and enhance the lifestyle of billions.
Mission
Following are the missions that we aim to accomplish-
Make optimum use of all the resources available to us for improving the lives of people on this planet.
Develop a network that connects all the parts of world by offering an amazing range of products.
Render impressive solutions to different government entities and institutions for making a promising future.
Setting benchmarks for our products like Electro Fusion Coupler, PP Equal Tee, etc., by following total quality management techniques.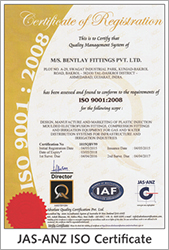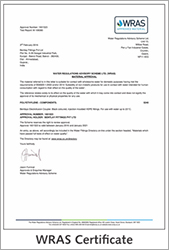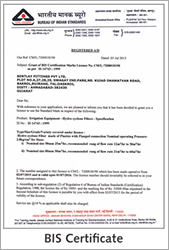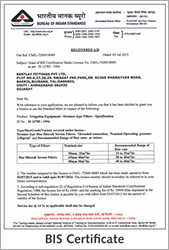 Read More